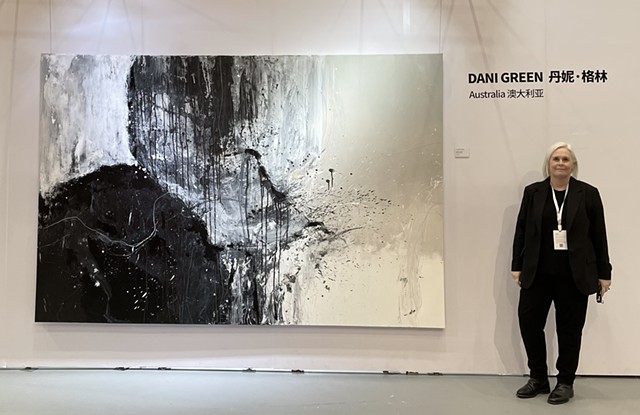 Dani Green was born in Sydney, Australia in 1973. She graduated from The College of Fine Arts, New South Wales University, Australia with a major in Photography.
Dani's current studio is based in the artist village of Songzhuang, Beijing China.
With foundations in Black and White Photography, she embraced Digital Media a decade later and later moved into Illustration and Drawing. Since moving to China 7 years ago, Dani has further expanded her art practice to include Painting.
She has worked in Art Education for 28 years in both Schools and Exhibition Education Programs across Australia, Singapore and China.
She was the Executive Curator of Art Canton's International Art Fair in Guangzhou and Foshan (China) for many years before moving her practice to Beijing. Dani has undertaken Artist in Residency Programs and been the recipient of many Government Grants both in China and Australia. She has exhibited in Group and Solo shows across Australia, USA and China.